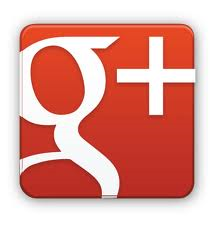 Google Plus Business Marketing
We are a leading Google Plus business marketing agency, based in Crawley, West Sussex.
Google Plus is a social networking service launched by Google Inc. in June, 2011. With over 550 million registered users, this platform has become a major part of the social media space. Engaging your business with Google + to boost your company's (online) social profile could greatly improve your competitiveness in the tough online business world.
Our services are primarily aimed at the small and medium sized business. We strive to deliver maximum return on investment (ROI) for businesses that want to dip their toe in the water of Google Plus, and do not have vast budgets to commit!
Under the leadership of experienced social media professional Paul Brewster, eapb specialise in helping small and medium size businesses generate more PROFIT, and acquire more profitable customers through the power, networking capabilities and reach of Google Plus.
In addition, if you are already using Google+ for business we can demonstrate how you can SAVE MONEY by pinpointing areas of your current social media spend that are not delivering sufficient return on investment (ROI).
We offer a free, no obligation consultation and business review to anyone wanting to know more about our Google Plus business marketing services. We'd be delighted to talk you about your business, covering everything in plain and simple English! We are a results-driven company.